PHX Ventures
Supportive capital and connected community for B2B software company builders
PHX Ventures are seed-stage investors focused on business-to-business software companies located in the Southwest and Mountain West regions in the US, primarily in Arizona. We use our experience in building enterprise software companies and our network to be helpful to the founders we back.
We partner with human-centric founders who are all-in on company building. That means creating highly differentiated products, developing enduring customer relationships, and cultivating healthy company cultures. We know that this can be a daunting and lonely proposition at times. When a founder wants to meet in person to talk about a problem they are working on, we want to be able to say, "How about breakfast tomorrow morning?"
We are active in the startup community in Phoenix. We meet with many founders regularly, we are sponsors of StartupAZ Foundation and Gregslist Phoenix, and we are active participants in numerous local and regional startup events. We also maintain relationships with experienced founders who have built and scaled software companies in Arizona. These resources and relationships are available to every company we invest in and are critical to solving the problems that inevitably arise throughout the company building process.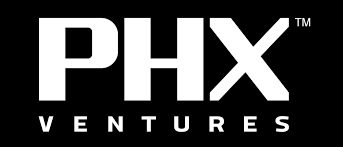 PHX Ventures
phxventures.com
410 N Scottsdale Rd
STE 1000
Tempe, AZ 85281
[email protected]
If you have an ambitious B2B SaaS startup in Arizona, please reach out to Jackson Scoresby on LinkedIn or email us at  [email protected].